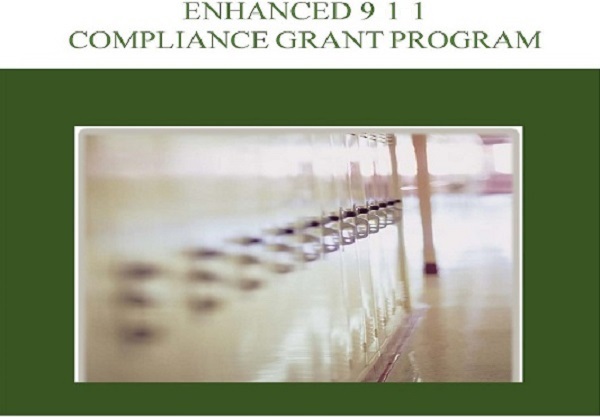 Limited grant funds are still available.  The Spring 2021 Grant Application Period is now open!
Click here for the Spring 2021 Grant Application.
A Building Communities Grant Overview
It is the intent of the General Assembly that the Enhanced 911 Compliance Grants Program shall cease to exist on June 30, 2021.  The Enhanced 911 Board will award grants either until the current funding is expended or until 6/30/21, whichever comes first. 
The Enhanced 9-1-1 Compliance Grant Program was created by Act 160 of the 2016 legislative session. This Building Communities grant is intended to provide financial assistance and incentive to Vermont schools to support the identification and implementation of needed changes to the school's telecommunications technology so accurate address and location information (i.e., specific call back number, building name/number, floor number, room number, etc.) is provided to Vermont 911 in the event of an emergency.
This program is administered by the Vermont Enhanced 911 Board which has the authority to award grants at its sole discretion.  Grants are awarded competitively.  The program is authorized to award matching grants of up to $25,000.00 per project.   For projects involving multi-school phone system integration, each school may be considered as a separate project for the purposes of this application.  The required match must be through dollars raised and not in-kind services.
It is important to recognize that each school may have a different starting point on the path to compliance with 911 location requirements.  While the ultimate goal is to have all schools provide the required information, this grant program will support schools in taking any needed steps along the path toward compliance.  Examples of projects that will be considered for these grants include but are not limited to: fees/costs for consultation services to identify current telecommunications system capabilities; fees/costs associated with consultation services to understand available options and/or obstacles related to improving the quality of information sent to 911; fees associated with improving a school's ability to maintain accurate location data; and/or costs for replacing or upgrading existing telecommunications technology to allow for more accurate location information.
Grant applications for public schools must be coordinated and submitted at the Supervisory Union or School District level on behalf of individual schools.
Independent schools that receive public funds for tuition are also eligible for this program and may submit applications on their own behalf.
Please note:   It is the intent of the legislature that applicants applying for any of the Building Communities Grant Awards shall not apply for more than one grant as defined in Chapter 137 of Title 24 for the same project in a single calendar year, in any category. This does not prohibit organizations from requesting funding for a different project in an alternate location under any of the grants.
Questions about the 911 Compliance Grant Program?
Contact the Enhanced 911 Board at 802-828-4911 or e-mail us at e911.grant@vermont.gov.
New Requirements – Effective July 1, 2019
The Vermont Enhanced 911 Board recently adopted a rule governing the 911 requirements for ECS (Enterprise Communications Systems) previously known as Multi-Line Telephone Systems. This rule went into effect July 1, 2019.
In addition to providing clarification on previously existing requirements, this new Rule requires that "ECS end users shall have the ability to directly initiate a call to 911 without dialing any additional digit, code, prefix or post-fix."  
You can find the full text of this rule at: https://e911.vermont.gov/sites/nineoneone/files/graphics/E911-ECSRule_FINAL_May2019.pdf