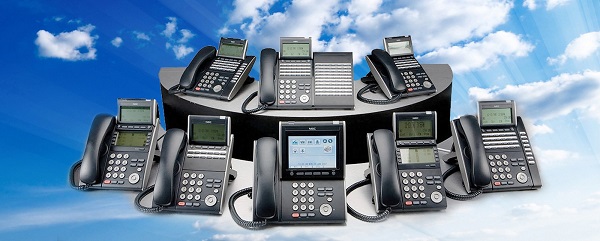 (Formerly known as Multi-Line Telephone Systems (MLTS))
An enterprise may include, but is not limited to, business entities, governmental agencies or facilities, shared residential facilities, and educational institutions.
Enhanced 911 Compliance Information for Owners and Operators
According to 30 V.S.A., Chapter 87, §7057 "Any enterprise communications system shall provide to those end users the same level of 911 service that other end users receive and shall provide ANI signaling, station identification data, and updates to Enhanced 911 databases under rules adopted by the Board" (for the full text of §7057, click here).
The Enhanced 911 Board adopted a "Rule Governing the 911 Requirements for Enterprise Communications Systems" which is effective July 1, 2019. For the full text of the rule, click here.
The Enhanced 911 Board has also developed the Vermont 911 ECS Advisory Brochure. For a copy of the brochure click here.
Tri-fold Brochure Printing Instructions
Print document in double-sided – pages should be flipped on the short edge.
For best results, brochure should be printed in color.
Enhanced 911 Compliance ECS Testing
The Enhanced 911 Board works with ECS owners and operators to test their telephone systems for compliance. If you would like to schedule test calls click here for a test form and instructions.
NO TEST CALLS TO 911 ARE PERMITTED UNLESS AUTHORIZED IN ADVANCE BY THE VERMONT ENHANCED 911 BOARD.
ECS Compliance Determination and Waiver Process
For information on the process, click here. For a copy of the Waiver Request form, click here.
Maintenance of Telephone Number Records
Compliance begins with the delivery of a unique telephone number and station level identification data, such as floor and room number, but equally as important as providing this information is ensuring the ongoing maintenance and accuracy of the data as telephones/stations are added, moved or deleted.
ECS owners have a few options for maintaining their records in compliance with 911:
Working with the VT 911 Board's Database Management Service Provider (DBMSP), ECS owners can view and maintain their records using a secure web interface (VTALI).  To receive more information about VTALI, please email INdigital at database@indigital.net.
Several Vermont dial tone providers offer ECS database maintenance service as part of their PBX/Centrex service offering. ECS owners should coordinate with their dial tone provider to confirm that it offers such a service and determine the costs. 
ECS owners may opt to contract with a third-party database provider to upload and maintain their records in the 911 database.  A third-party database provider would need to coordinate with the VT Enhanced 911 Board's Database Management Service Provider (DBMSP).  Please refer to www.nena.org for a list of vendors that provide this type of service. 
Regardless of which option is chosen, addresses are required to be validated against the Geographic Information Systems Master Street Address Guide (GIS MSAG) as part of the maintenance process to ensure a successful update to the 911 Database.  
Database Error and Resolution Reporting
ALI Discrepancies and Records Not Found (RNFs) are reported by the PSAPs and Board staff, every business day, and are viewed by VT 911 Board's Database Management Service Provider (DBMSP) in WebDBMS.  ECS owners will be contacted directly by VT 911 Board's DBMSP via email if they have any ALI Discrepancies/RNFs which need to be resolved.  ECS owners coordinating maintenance directly with their dial tone providers, will be contacted by their respective dial tone providers.  ECS owners subscribing to a third-party database provider will be contacted by their vendor.  These discrepancies need to be resolved within one business day of receipt, or within three business days under special circumstances.
Questions
For questions about ECS compliance requirements contact the board.
View the Frequently Asked Questions click here section.