Are you looking for an offline map using Enhanced 911 data?  There is now publicly available Vermont 911 GIS data that has been made available through ArcGIS online and can be consumed through the ESRI product Explorer.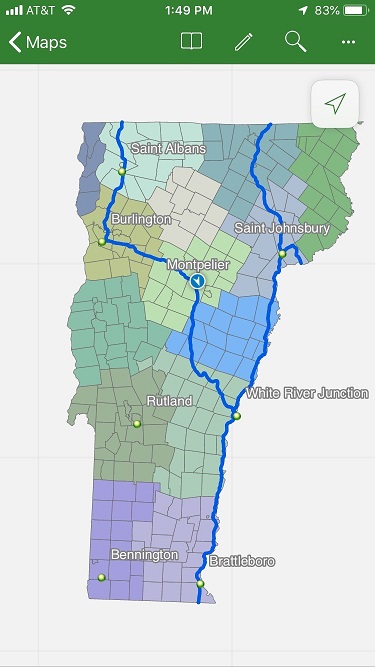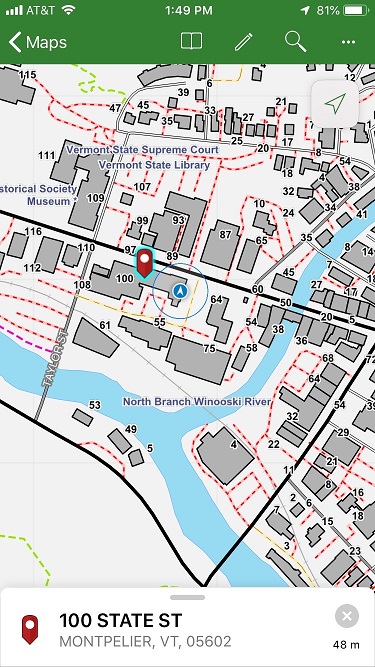 In order to use the Vermont 911 GIS dataset for offline use, you must have an ACRGIS account, and have ESRI's product explorer installed on your preferred device.   
Below are some helpful links on how to register for an account and obtain the Explorer product.
You can create an ARCGIS account following these instructions found here.
On the devices that you want the Vermont 911 GIS dataset for offline use, you will need to download and install the explorer app, more information is found here. 
We recommend you review the FAQs on the Explorer for ArcGIS. 
Once Explorer for ArcGIS is installed on your device you will launch the Explorer app and sign in with your ARCGIS account. You then need to search for " E911-Offline-Footprints", there should be two results, the most recent package can be identified by the corresponding date in the name, i.e. "E911-Offline-Footprints-9-9-2019", we expect to try and upload a new package once a week to keep the data refreshed.   
In addition, below are a few helpful tips.
Full address must be searched - Our offline map requires the USPS standardized address be used for searching, i.e. 100 State St Montpelier, or 848 US Route 2 W Danville.  We may be able to change this in the future, but currently ESRI has a bug with the IOS version of explorer that causes varying search results.
On my android device I do not find the "Directions" button - For you to enable the directions function in explorer on an android device you must install Navigator for ArcGIS.  Navigator is a licensed product so there maybe costs associated. More information about Navigator for ArcGIS  can be found here.