Vermont's 911 System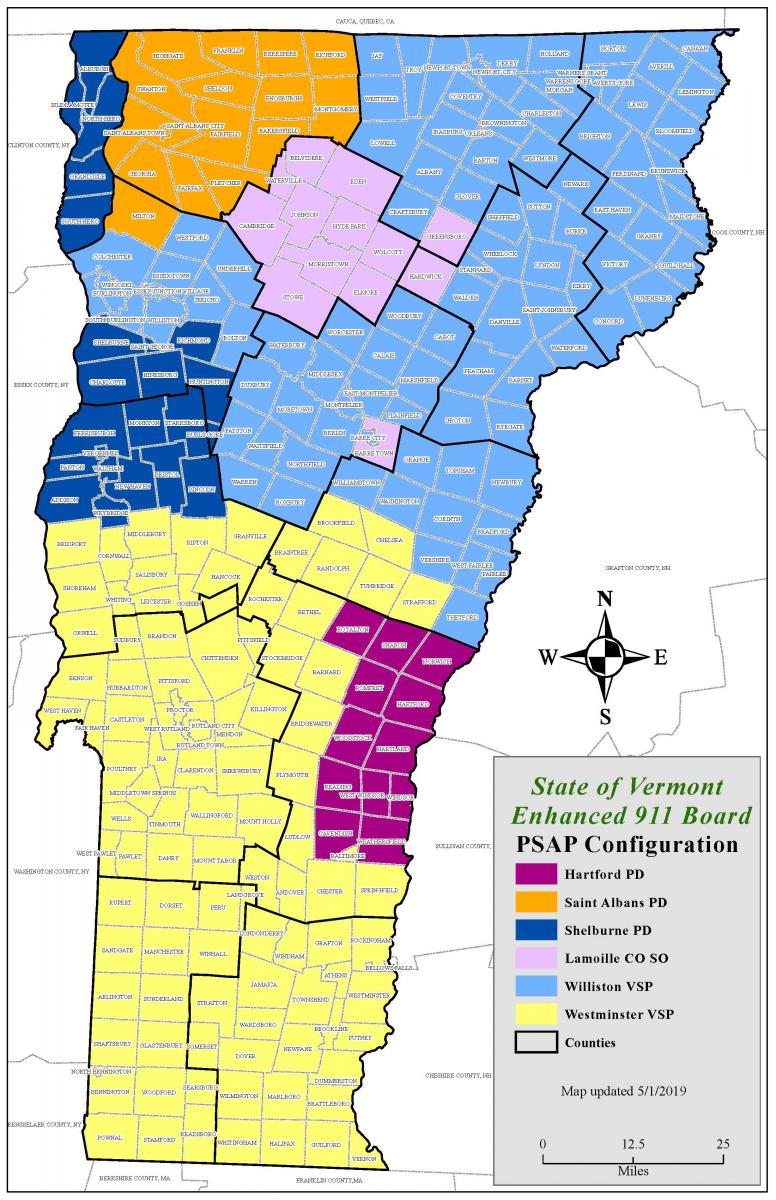 The Vermont Enhanced 911 Board is one of the first to implement a next generation statewide 911 system that delivers 911 calls from the Public Switched Telephone Network (PSTN) to a Public Safety Answering Point (PSAP) using Voice Over Internet Protocol (VoIP) over its Emergency Services Network (ESINet).
Currently the State of Vermont 911 System consists of six diverse locations collectively serving as one statewide 911 system. 911 calls are initially routed to one of these answering points based on the originating caller's location. The map below depicts the PSAP's coverage areas.