Vermont's 9-1-1 System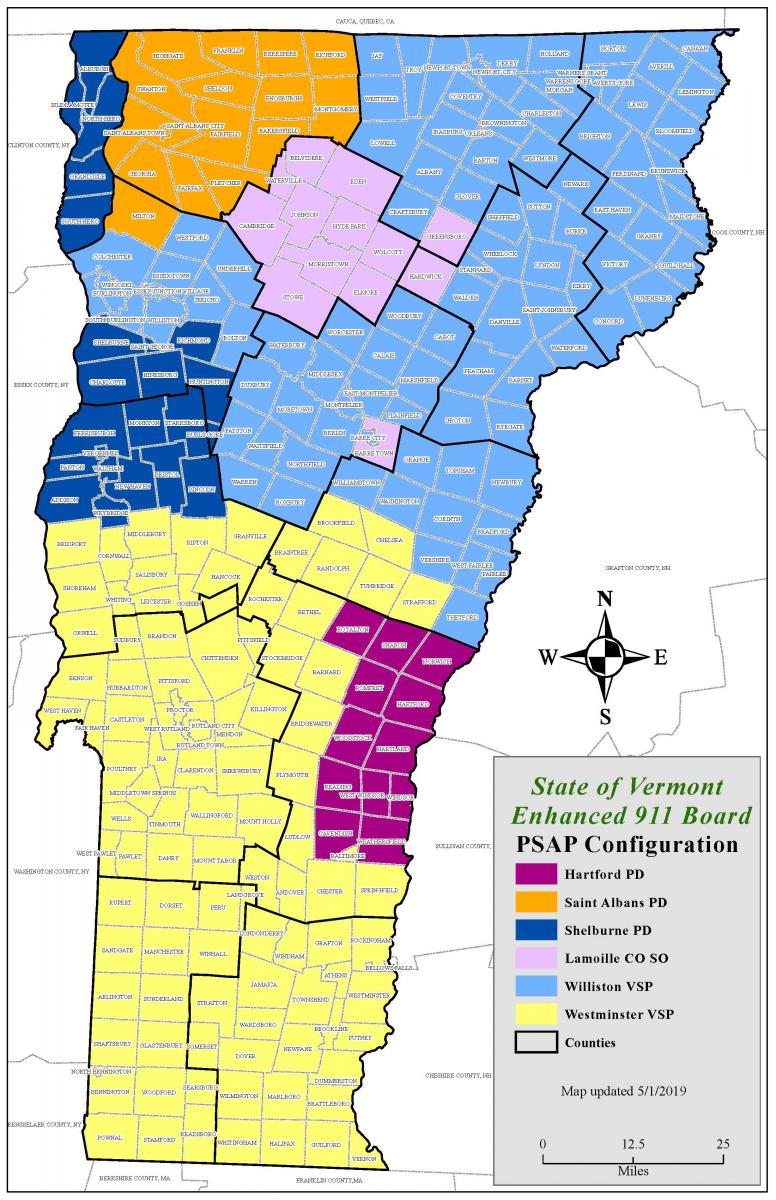 The Vermont Enhanced 9-1-1 Board is one of the first to implement a next generation statewide 9-1-1 system that delivers 9-1-1 calls from the Public Switched Telephone Network (PSTN) to a Public Safety Answering Point (PSAP) using Voice Over Internet Protocol (VoIP) over its Emergency Services Network (ESINet).
Currently the State of Vermont 9-1-1 System consists of six diverse locations collectively serving as one statewide 9-1-1 system. 9-1-1 calls are initially routed to one of these answering points based on the originating caller's location. The map below depicts the PSAP's coverage areas.