Local talent Jaya Armstrong and Iris Toohey recorded a Public Service Announcement for Vermont's Enhanced 911 Board in the Spring of 2013.  Their PSA was one of six that were prepared for National 911 Education Month's Campaign,  Be 911 Ready!
Hear the results of their good work as they tell us when to call 911.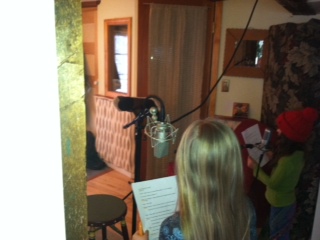 If you do have to call 911 to report an emergency, you will be asked for your location.  If you're calling from your wireline phone at home, the call-taker will ask you to verify the address that is displayed on their computer monitor.  But what if you're not home?  Will you be able to describe where you are?  Get into the habit of knowing your location…just in case!
Once we know where you are, emergency responders have to be able to find you.  Could an ambulance driver identify your house in the dark in the middle of winter?  If you need a new sign, put one up.  If you're old sign is hard to read, it's time to replace it.
We all like to be prepared for the unexpected, right?  Before the need arises…and let's hope it never does…give some thought to what kinds of circumstances should prompt you to call 911.
When you do have to call 911, you are calling to report an emergency.  The very nature an emergency means that you are probably in a stressful situation.  Take a deep breath and do your best to remain calm as you talk to the 911 operator.
There are so many different types of phones these days:  cell phones, VOIP phones, curly cord phones, and portable phones.  Some have to be unlocked, some require you to press Send or Call, and some just dial.  When placing a call to 911, time is a critical factor, and shouldn't be wasted trying to figure out how to make a call.  Does everyone in your home know how to use every phone?  Why wait until there's an emergency to find out?